Are you looking for Auto Glass Repair Mount Pleasant TX? Located om Sulphur Springs, Texas, Kiser's Glass Technology Inc. is your local glass expert. We were founded in 1987 by Kenneth and Geri Kiser and specialize in quality service. Over the years, manufacturing technology and highly technical installation techniques changed the "glass is glass" concept. With each of these changes, our customers' safety became more and more reliant on our installations being both safe and reliable. This is a responsibility we take very seriously.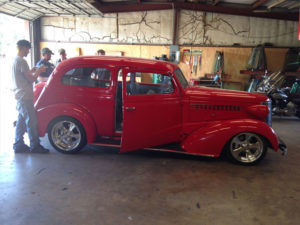 Kiser's Glass Technology brings over thirty years of experience to our customers, ensuring they are happy with every step of the process. One satisfied customer said, "Wow …. Customer Service is alive and well in Sulphur Springs, Texas. Not only did Craig and his staff at Kiser Glass Technology provide a quality product and service for my Automobile but they really made me feel like they appreciated my choosing them as a source for my need. How rare is that these days. Craig was extremely helpful with insurance information about my car and his staff conducted business with professionalism bar none. Kudo's to Kiser!" Our auto glass repairs and replacements are the best in the business. We help you with every step of the process, including helping you file insurance claims. We can provide mobile glass installation at your home if it is unsafe for you to drive. We take care of most flat glass found in antique cars, hot rods, and vehicles made before 1960. We work on heavy-duty trucks, specialty vehicles, and most anything you can drive. We are your local experts at Auto Glass Repair Mount Pleasant TX. Our commercial clients depend upon Kiser's quality craftsmanship to get the very best materials and support available. You want your business to look good for customers, and an old or cracked window just won't cut it. We make sure that our storefront window replacements will be properly insulated so your customers will feel completely comfortable while they spend time in your shop. We help with new construction and remodeling as well.
Auto Glass Repair Mount Pleasant TX
We have your residential glass and mirror needs covered. We use a great selection by Cardinal and Alumax to create beautiful framed or frameless glass shower enclosures. Get the windows of your dreams in your house. No design is too elaborate for Kiser's. We also provide specialty mirrors for your bathrooms, sliding doors, or any need you want met. All estimates are completely free, and we can sometimes do same-day installation based on the part availability. Learn more about our Auto Glass Repair Mount Pleasant TX services.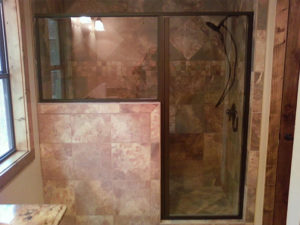 Our customers are always satisfied with the care we provide when installing, making sure to leave your home spotless on our way out. One happy client said, "Wonderful company to deal with. They were very patient with me and helped me to decide on the best solution for several glass projects on my property. Their workmanship was wonderful and I would use them again in a heartbeat. Well done, gentlemen." We are the best in the business at Auto Glass Repair Mount Pleasant TX. All of our work comes with a lifetime guarantee. If your glass is broken or you are dissatisfied with its look, we'll be by to replace it in no time. Service means everything to us here at Kiser's. You won't be sorry you trusted our experience and expertise.
Call now…
Auto Glass Repair Mount Pleasant TX