Residential Glass and Mirrors
Get Residential Glass and Mirrors Installed and Repaired
It's not just glass and mirrors, but making your home more beautiful, functional, and comfortable for you and your family. That's why we take so much pride in our residential glass and mirror repairs or replacements. New glass also increases your property values.
You can also contact Kiser's Glass Technology Inc to install a framed or frameless shower enclosure from a beautiful selection by Cardinal and Alumax.
Installation and repairs from one company
Nothing is easier than knowing you only have one company to call for anything involving your glass and mirrors. Whether you need windows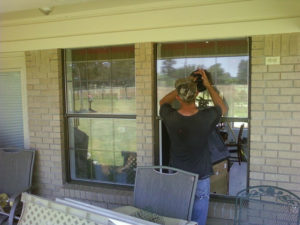 or mirrors serviced, or if you are dealing with a new construction or remodeling project, the only name you need to know is Kiser's Glass Technology Inc. From start to finish, we've got you covered.
30 years in the glass business
When you've been in business for nearly 30 years, you must be doing something right. You pay attention to what your customer needs, you adjust your prices to keep them fair, and you provide a warranty to back up the great work you've done. That's quality service.